About Us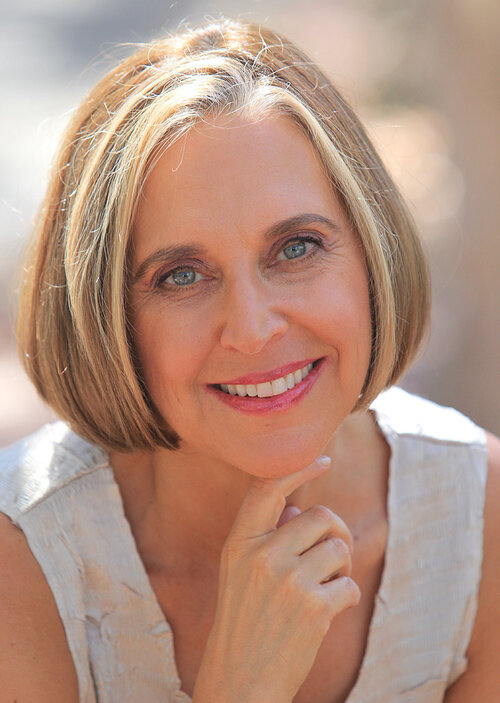 Xanet Pailet is a nationally recognized sexuality educator and coach and bestselling author of Living an Orgasmic Life: Heal Yourself and Awaken Your Pleasure. Xanet is a former NYC health care lawyer who lived in a sexless marriage for over two decades. After experiencing her own sexual healing and awakening in 2011, she transitioned her career into a full-time sex and intimacy educator and coach and is now based in Asheville, North Carolina.
Xanet believes that pleasure is our birthright and she is passionate about helping individuals find their way back into their bodies, their desires, and their pleasure. Over the past decade, she has helped rescue hundreds of couples from unsatisfying sex lives and has helped women who are sexually shut down learn how to love themselves, their body, and reclaim their desire.
Xanet is a certified Somatica Sex and Intimacy Coach, Somatic Sexologist, Holistic Pelvic Care Practitioner, Tantra Educator and Somatic Experiencing Trauma practitioner. She is on the faculty of 1440 Multiversity, Ecstatic Living Institute and the Somatica Institute.
My Story:
On the surface, I was living the perfect life….my own successful career as a corporate healthcare executive and Broadway producer, married to a successful attorney, two fabulous children, a beautiful home in New York City, and all the trappings that go along with it. But underneath the surface was a woman sexually shut down from carrying years of sexual trauma in her body who was living in a sexless marriage for more than 15 years. Orgasms were so not in my vocabulary. I put 100% of my energy into my kids and my career. By age 45, I had pretty much decided that I was done with sex.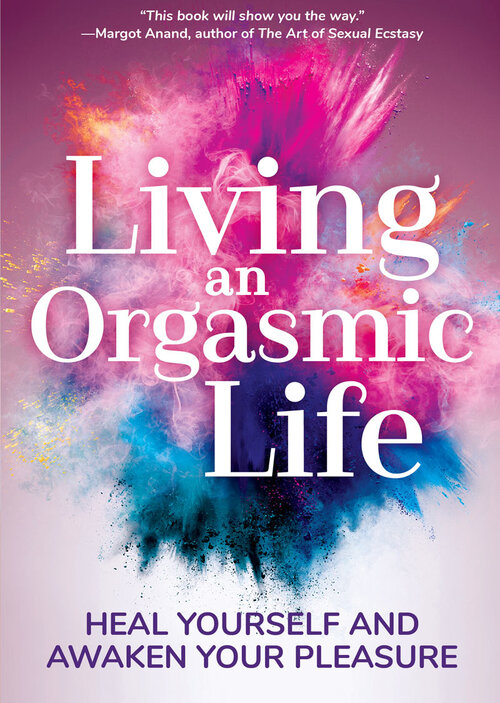 My sexual awakening occurred when I turned 50. Several loving men lit fires underneath me and one fanned the flames by introducing me to Tantra and sacred sexuality. Finally, I was able to experience sex as a union of the physical, energetic, and spiritual body and reveled in the notion of not having a goal and simply enjoying the experience. Sexual healing was not far behind. This awakening was so profound that it completely changed the course of my life. I moved across the country to live in a more sex positive city and study sexuality with renown Tantra and sex educators. I have dedicated the rest of my professional life to helping others awaken and explore their own sexuality and to heal the wounds that keep us from experiencing our true sexual selves. I am thrilled to bring this incredible work to the South!
Credentials
Certified Somatica Sex and Intimacy Coach Somatica is an experiential and somatic based approach to sexuality. The theory behind it is that sex takes place in your body, not in your head, so working through sexual issues also needs to take place using an experiential approach. In the Somatica Method clients are engaged in real-time interactions while receiving support, guidance and feedback so that they can have fulfilling and connected sex and relationships.
Somatic Experiencing Trauma Practitioner Somatic Experiencing Trauma Institute Created by the internationally renowned Dr. Peter Levine, Somatic Experiencing is a somatic based approach to healing trauma. The Somatic Experiencing approach offers a framework to assess where a person is "stuck" in the fight, flight or freeze response to trauma. It provides tools to help trauma survivors release thwarted survival energy which is stuck in the body and is the root cause of the trauma. It is extremely effective for survivors of any type of sexual, physical and emotional abuse.
Certified Somatic Sexologist Institute for the Advanced Study of Human Sexuality.  Somatic Sexology™ is somatic education that helps individuals deepen their experience of sexual embodiment. Certified Sexological Bodyworkers are trained sexologists whose certification is approved by the State of California. Our teaching involves a variety of instructive modalities, including breathwork, touch, massage, pelvic release bodywork, scar tissue remediation, and orgasm coaching.
Certified Holistic Pelvic Care Practitioner Holistic Pelvic Care is a form of energy and body work created by Tami Lynn Kent, a physical therapist. Holistic Pelvic Care ™ alleviates congestion in the Pelvic Bowl ("Root") and restores balance on an energetic, physical and emotional level. It helps women with pelvic issues such as pain, incontinence, prolapse, low libido and painful intercourse.
Sky Dancing Tantra Teacher Ecstatic Living Institute. Tantra is a weaving together of our physical body, energetic body, and our spiritual connection. It allows us to connect with ourselves and our partner at a much deeper level so sex becomes more powerful and conscious. Tantra involves using breath, movement, sound and touch to access and move our sexual energy. The principles of Tantra and some Tantra practices are typically incorporated in my sex coaching sessions with individuals.