Rekindle Intimacy & Reignite Passion
A Passionate Intimacy Couples Retreat will help you get the spark back in your relationship today—and keep the fire burning tomorrow and for years to come.
Do you long for the time when just a look from your partner turned you wild with desire? Then you've landed in the right place! We're here to help you rekindle intimacy and reignite passion through weekend and weeklong private intimacy and marriage retreats.
Couples Intimacy Workshops
A magical, transformative experience awaits you and your partner in the breathtaking Blue Ridge Mountains of Asheville, North Carolina—the chance to get away from it all and simply focus on each other. Our intimacy retreats provide the opportunity to reconnect and take in the beautiful view around you and right in front of you.
From a new vantage point, you can see what has been there all along. Xanet Pailet, a nationally recognized sex coach, intimacy coach, and best-selling author of Living an Orgasmic Life, will help you rediscover the ingredient in your relationship recipe that's gone missing, that special something that enriches your love life, strengthens the bonds between you and your partner, and lights the flame in your body, heart, and soul: intimacy. In just one week or weekend, you'll spice things back up again and be well on your way to creating the harmonious "happily ever after" you both crave.
Your Passionate Intimacy Couples Retreat will:
Deepen your connection
Enhance your sexual intimacy
Bring more zest and joy into your relationship and life
A Private Relationship Retreat Specially Created for You and Your Partner
Our Asheville retreats are completely private, for you and your partner only, and are specifically designed to meet your individual needs as a couple. Whether you want to learn new skills, work on relationship issues, or explore unexpressed desires, we will craft a unique experience just for the two of you.
Topics we might explore include:
Communicating wants and needs
Creating emotional safety through vulnerability
Using romance and passion to reignite your love life
Uncovering core desires and fantasies
Sacred sexuality and tantra
Sensual touch and massage
A Life- and Love-Changing Experience: Asheville's Best Couples Retreat
Choose from the following premiere packages. For more details about what you can expect with each relationship retreat, visit our retreat agenda page.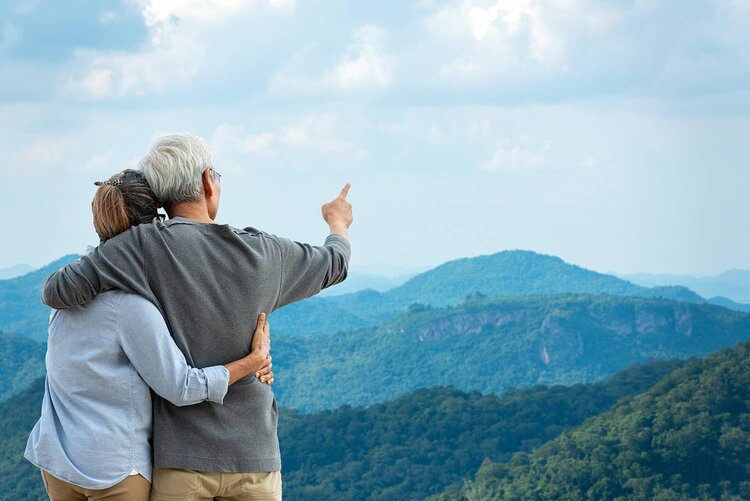 WEEKEND INTIMACY INTENSIVES
Perfect for the busy couple with limited time, our Weekend Intimacy Intensive will give your relationship a rapid, but powerful, reboot. You'll focus your attention on your partnership for three precious days and receive 10 hours of 1:1 training from sex and intimacy coach Xanet Pailet. Don't worry—you'll still have moments to enjoy all the wonderful activities that Asheville has to offer. Of course, you're welcome to simply stay in, snuggle up in the hot tub, and enjoy each other, too. Weekend Intimacy Retreat includes two nights in luxury accommodations in our Airbnb Chalet. Set up a chat with us here to find out more!
WEEKLONG PRIVATE COUPLES RETREAT
Our Weeklong Private Couples Retreat gives you and your partner a rare opportunity in today's hectic, fast-paced world: the space and time to take a deep dive into your relationship, approach to intimacy, and sex life. Over the course of seven days, you'll receive 22 hours of 1:1 instruction with our certified sex coach and intimacy coach, yet also have ample freedom to explore Asheville and the Blue Ridge Mountains. Weeklong Private Couples Retreat includes six nights in luxury accommodations, special delights and a massage package. Set up a chat with us here to find out more!
Restoring intimacy in marriage and long-term relationships is possible.
So often, couples struggle with intimacy and connection; they simply don't know how to get back on track, back on the same page of their own romance novel. Busy lives, family and work pressures, life transitions, and over-familiarity can take the excitement out of your relationship.
DO YOU OR YOUR PARTNER RESONATE WITH ANY OF THESE STATEMENTS?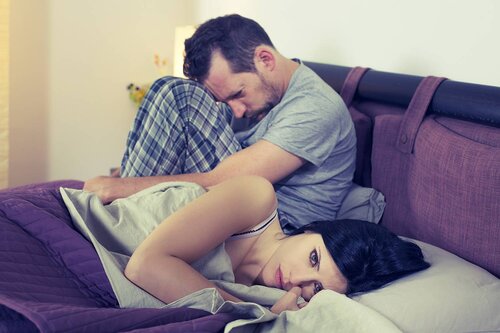 You feel more like roommates than lovers
You feel emotionally disconnected from each other
It feels like you and your partner are on different paths (and sometimes on two different planets)
You don't feel seen, heard, or appreciated by your partner
One or both of you are struggling with feeling desire and attraction
You feel stuck in your relationship and don't know how to move forward
Past sexual abuse or trauma is impacting intimacy with your partner
If so, please know that you're not alone. That you deserve to feel deeply loved, sexually alive, and engaged in your relationship. And that if you're in a sexless marriage or sexually unfulfilling marriage or partnership, you can rebuild intimacy. A Passionate Intimacy Couples Retreat is your pathway back to healing these wounds and rediscovering your love and passion for one another.