Our intimacy retreats provide the opportunity
to reconnect and take in the beautiful view
around you and right in front of you.
FEBRUARY 13 - 18, 2023 - COUPLES PRICE $6,995 (Custom payment options available)
A magical, transformative experience awaits you and your beloved at the magnificent and secluded Palamaia beach resort in Playa del Carmen…  the chance to get away from it all and simply focus on each other. Our intimacy retreats provide the opportunity to reconnect and take in the beautiful view around you and right in front of you. 
We all know that "Vacation Sex" is almost always the best. There's even an article about it in Conde Nast that Xanet was interviewed for!  Not only will this retreat provide you with plenty of free time for intimacy and connection, but it will also help you learn how to maintain the same level of passion, connection and intimacy during the rest of the year.
Through interactive and experiential exercises in an intimate group setting, you will learn how to create a more conscious, joyful and passionate relationship. Some of the tools that you will explore with your partner include embodiment, vulnerability, sensual touch, romance and passion, power play, fantasies and desires. Whether you've been together for 3 months or 30 years, this retreat will reignite your passion and keep that fire burning for years to come.
You and your partner should attend this retreat if:
·      You want to deepen intimacy and your emotional connection
·      You want to strengthen your communication around sex
·      You are interested in exploring your desires
·      You want to learn how to interact in your sexual style (e.g. energetic, sensual, kinky)
·      Sex has become routine and boring
·      You have become roommates rather than lovers
·      One or both of you are struggling with desire and attraction
By the end of the retreat you will have all the tools that you need to create a dynamic long term sexual relationship where you feel seen, heard, and desired.
"In to Me See . . . Intimacy is a completely different dimension. It is allowing the other to come into you, to see you, as you see yourself." - Osho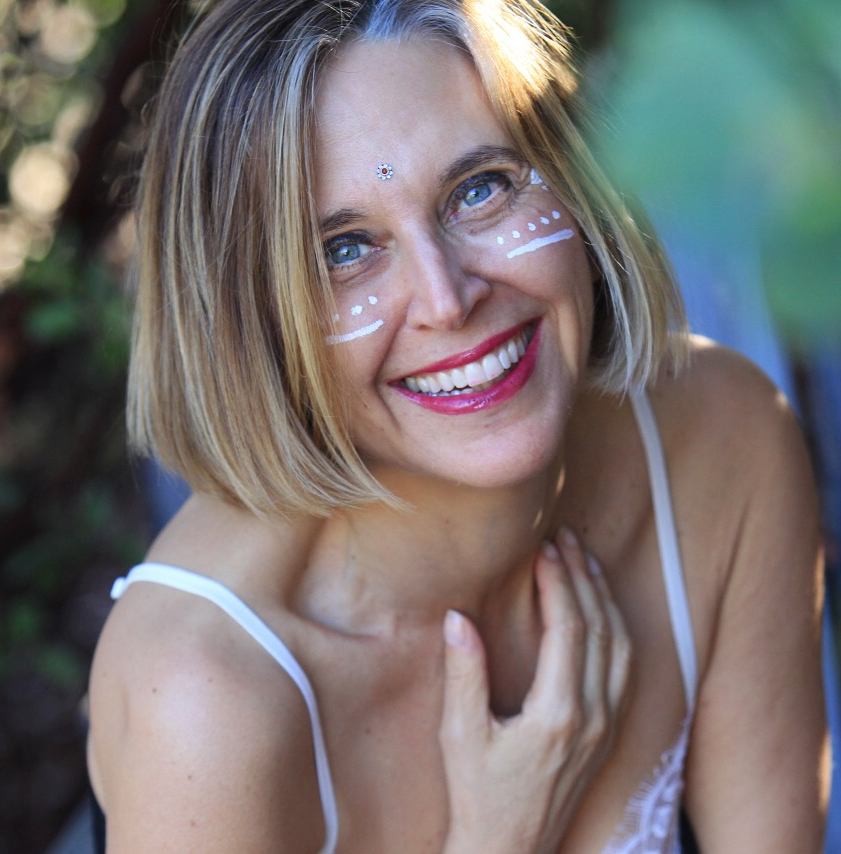 Xanet Pailet is a nationally recognized sexuality educator and coach and bestselling author of Living an Orgasmic Life: Heal Yourself and Awaken Your Pleasure.  Xanet is a former NYC health care lawyer who lived in a sexless marriage for over two decades.  After experiencing her own sexual healing and awakening in 2011, she transitioned her career into a full-time sex and intimacy educator and coach and is now based in Asheville, North Carolina.
Xanet believes that pleasure is our birthright and she is passionate about helping individuals find their way back into their bodies, their desires, and their pleasure.  Over the past decade, she has helped rescue hundreds of couples from unsatisfying sex lives and has helped women who are sexually shut down learn how to love themselves, their body, and reclaim their desire.
Xanet is a certified Somatica Sex and Intimacy Coach, Somatic Sexologist, Holistic Pelvic Care Practitioner, Tantra Educator and Somatic Experiencing Trauma practitioner. She is on the faculty of 1440 Multiversity, Ecstatic Living Institute and the Somatica Institute. 
PALMAIA - THE HOUSE OF AIA - PLAYA DEL CARMEN MEXICO
Mexico's premiere, award winning progressive wellness resort
RETREAT TO A UNIQUE GETAWAY IN OUR PLAYA DEL CARMEN BOUTIQUE HOTEL
A secluded sanctuary with oceanfront swim up suites, jungle spa, gourmet restaurants overseen by chefs who have trained in Michelin starred restaurants from around the globe.

Featuring locally sourced plant-based cuisine (meat options available), secluded white sand beach, private terraces, infinity pools, and in-suite dining sets The House of AïA apart from other luxury wellness retreats. The exquisitely designed oceanfront suites complemented by stunning ocean views, elegant décor, and holistic amenities are unlike anything else in the Riviera Maya. The all-inclusive resort offers a level of seclusion often associated with far-flung island resorts and an atmosphere of tranquility you would expect from a yoga retreat. Guests will have the perfect opportunity to reestablish the connection between mind and body with guided meditation sessions, yoga classes, sound baths, energy healing, and more all while immersed in the vibrant jungle energy of the Mayan Riviera.

The House of AïA also offers guests access to the excellent Atlantis Spa where jungle inspired architecture blends seamlessly together with modern design and tranquil treatment rooms. Guests can indulge in a number of spa treatments including Ayurvedic treatments, Temazcal ceremonies, steam room sessions, relaxing massage, and more
PASSION IN PARADISE: COUPLES INTIMACY RETREAT
FEBRUARY 13 - 18, 2023
Day 1: Monday, Feb 13th
Arrivals Check in and Explore the Exquisite grounds at Palmaia
8:00 Group Dinner
Moonlight Walk/Fireside Chat
Rest and Relax!
Day 2: Tuesday, Feb 14th
7:00 – 10:00 Optional Yoga, Breakfast on Your Own
10:00 — 11:30 Workshop Session I
11:30 — 11:45 Break/Snacks
11:45 — 1:00 Workshop Session 2
1:00 – 5:00 PM Lunch/Afternoon Off
5:30 — 6:30 Special Ritual on Beach
7:00 — 8:30 Dinner on your Own
Day 3: Wednesday, Feb 15th
7:00 — 11:00 Optional Yoga/Gravity Control, Breakfast on Your Own
11:00 — 12:00 Gong Bath
12:00 — 1:00 Group Lunch
2:00 – 4:00 Workshop Session 5 at Private Dune/Pool
5:30 — 7:00 Dinner on your own
7:30 — 8:30 Demo of Sensual Massage
Day 4: Thursday, Feb 16th
7:00 — 10:00 Optional Yoga/Gravity Control/Breakfast on Your Own
10:00 — 11:30 Workshop Session 3
11:30 — 11:45 Break/Snacks
11:45 — 1:00 Workshop Session 4
1:00 — 5:00 Lunch/Afternoon to Play
6:00 — 8:00 Blindfolded Sensual Feast
Day 5: Friday, Feb 17th
7:00 AM — 10:00 Optional Yoga/Gravity Control/Breakfast on Your Own
10:00 — 11:30 Workshop Session 6 (Couples Soul Reading Circle)Astrology Readings
11:30 — 11:45 Break/Snacks
11:45 — 1:00 Workshop Session 7
1:00 — 5:00PM Group Lunch/Play
6:00 — 7:30 Dinner on your own
7:30 — 9:00 Fire Rhythm Circle
Day 6: Saturday, Feb 18th
7:00 AM — 9:00 Optional Yoga/Breakfast
9:00 — 11:30 Conclusions and Goodbyes
Departures
For any type of payment plan beyond the $750 deposit and balance due, please e-mail tpetersen@blissnetwork.com. We are happy to set up a customized plan for you.
Customized payment plans are available and can be arranged by contacting Tammy Petersen directly at 312-961-3280
If you need travel assistance please contact Barbara Khan from Pro Travel, Inc.
305-361-0707
Barbara.khan@protravelinc.com
A credit card must be presented at the time of check in for incidental charges (including spa treatments, additional excursions, etc.)
To reserve your spot, a non-refundable deposit of $750 per person is required. The balance must be paid 30 days prior to the start date of the retreat.
Please plan to fly in to Cancun Airport (CUN). The resort is 40 minutes from the airport and can be reached via rental car or Uber. Ground transportation is not included in the retreat price.  Please contact Tammy so we can group you together on resort trips.  Round Trip Transportation starts at $120.
This is a couples retreat so no roomate requests available.